Services & Programs
Affordable Housing
Affordable housing is a primary emphasis for CLH. Through our work with CARING Housing Ministries, CLH sponsors affordable housing to low-income families with children, people with developmental disabilities, and those with chronic mental illness, and mobility and hearing impairments. For the residents of our foundation-sponsored retirement communities of Walnut Village in Anaheim, and Carlsbad By The Sea in Carlsbad, CLH makes life-enhancing benefits and services possible. This includes assisting those facing financial hardship so they can continue to enjoy the security and comfort of their home in our retirement communities. Or helping employees through scholarships so they can complete their education and realize their dreams.
CLH is also partnering with a Los Angeles based nonprofit to develop an affordable housing project in the heart of the city, and purchased a property in Santa Barbara to eventually increase the number of affordable housing units at Grace Village. CLH has developed expertise in helping Lutheran congregations and Synods/Districts in numerous geographies to utilize land resources for the provision of affordable housing as "Legacy Ministries."
Former Foster Youth Services
Our partnerships with the Biddy Mason Charitable Foundation and OC United provide low-cost housing to young women and their families who have the foster care system in their history. The Biddy Mason Charitable Foundation, a ministry of First African Methodist Episcopal (FAME) Church, Los Angeles, provides resources for current and former foster youth as well as housing for emancipated young women enrolled in local colleges and universities.  OC United manages low-cost housing and wrap-around services to young women and their families who have "aged-out" of the foster system. These sites were purchased by CLH and are rented to our partners for $10/month.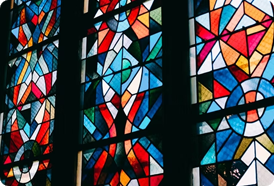 Lutheran Church Support
CLH is a direct financial supporter of the Pacifica and Southwest California synods, and of Lutheran Services in America. Additionally, CLH has financially sponsored Living the Resurrection so that Pacifica and Southwest California Synod congregations can participate at little to no cost. The Rev. Dr. Marjorie Funk-Pihl has engaged eleven congregations in the eighteen-month Living the Resurrection congregational vitality process.
Property Ownership
CLH rents its properties to nonprofits for $10 a month so organizations can have office and programming space, and housing. It currently providers properties to the Biddy Mason Foundation and OC United.